Diana Felker ~ CHS Girls' Varsity Head Coach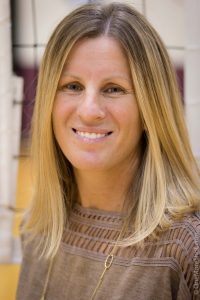 Head Coach for Conestoga High School Varsity
Heading the team is Diana Felker. Diana comes to our program with loads of experience and coaching strengths. Diana played volleyball at University of California, San Diego where she was a 4 year starting outside hitter. She was a 2x All American and 3x National Champion. In addition to volleyball she played her 5th year on the UCSD soccer team helping the team to the NCAA regionals. Prior to coming to Conestoga, she was an assistant coach at University of California, San Diego, Cleveland State University and at the University of North Carolina at Chapel Hill. Diana was also the head coach at Widener University (Chester, PA) and The Bishop's School in La Jolla, CA. 
Diana has been head coach for the Conestoga High School Women's Volleyball Program since 2006.  She loves the game of volleyball, and along with her staff has coached Conestoga girls' volleyball to multiple district appearances and produced a number of All-Conference and All-Districts players.
"If I don't have to coach effort, I can focus on coaching volleyball"
Previous Coaching Experience
Head Coach: Widener University
Assistant Coach:  UNC Chapel Hill
Assistant Coach: Cleveland State Univeristy
Head Coach: The Bishop's School (La Jolla, CA)
Assistant Coach: University of California San Diego
Club Coaching Experience
TEVA Co-Director (2012-2020)
TEVA 15 Gold Head Coach (2017-18)
TEVA 18 Gold Head Coach (2016-17)
TEVA 12 Gold Head Coach (2015-16)
TEVA 15 Gold Head Coach (2013-15)
TEVA 14 Gold Head Coach (2012-13)
TCA Philly 13 Blue Head Coach
Director & Coach: Carolina Volleyball Club (Chapel Hill, NC)
Director & Coach: Viking Volleyball Club (Cleveland, OH)
14's Head Coach: San Diego Volleyball Club
Playing Experience
2013 UCSD Athletic Hall of Fame Inductee
Outside Hitter for UCSD
2-time All-American Selection
3-time National Champion
Certifications
IMPACT
SafeSport
Concussion Wise
Cardiac Wise